Cette offre d'emploi a expiré et ne peut plus être publiée !
CDI

Product Manager / BTB, Satellite Industry (M/F)
Description de l'emploi
Global leader in satellite connectivity, our solutions cover data analytics, all types of hybrid telecommunications, cyber security, IT/OT and IoT.
Continuing to grow, our maritime customers have accelerated their digital transformation, resulting in a considerable increase in threats/cyber risks, while meeting new regulatory requirements. 
As a key partner in the operations of our customers, our challenge is to provide them the best solution combining hybrid connectivity and digital services,protecting them from any interruption  and allowing them to focus on their core business in complete peace of mind.
In order to continue to grow and to develop our products, we are looking for a passionate Product Manager who combines business and marketing skills.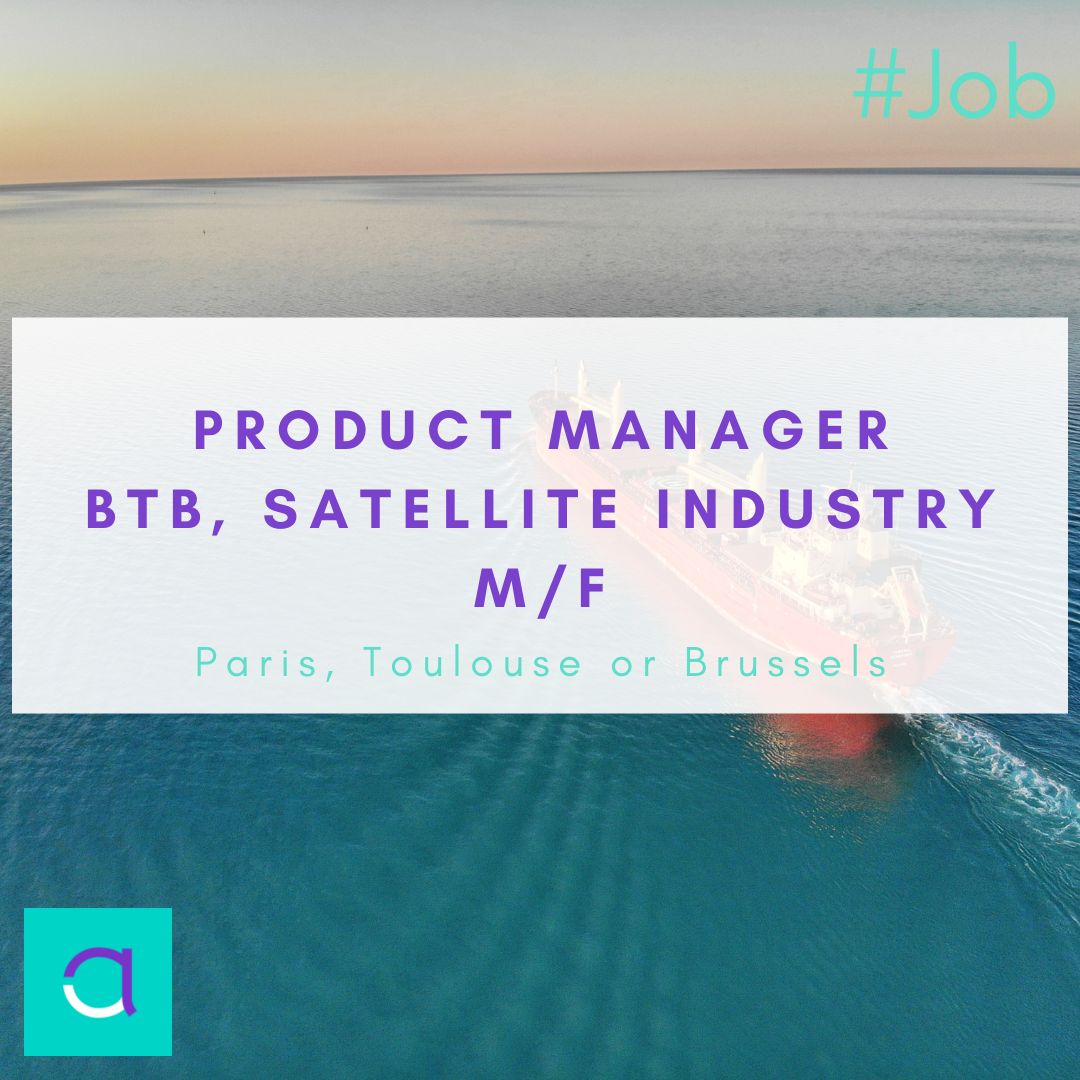 🎯 A Product Manager Mission:
Reporting indirectly to the Chief Marketing Officer and directly to the Product Director, you will become responsible for our main product/service portfolio development.
Your main missions will be:
Acquire service product and market knowledge (client and competitor), perform SWOT analysis,
Bench our services and/or identify new service placement opportunities,
Manage daily service under scope: support sales & operational teams, run regular internal and external service communications/training, implement service changes/improvements, set-up equipment min/max stock levels with Logistics and Procurement departments,
Ensure commercial service success by developing & implementing innovative commercial/marketing initiative and working closely with sales on new customer win opportunities,
Launch and follow-up performance of promotions designed to sustain new service introduction and/or increase legacy service penetration,
Create and regularly update commercial service presentation/materials (including service positioning and benchmark) and make them available online,
Create and update procedures, forms, application/tools for ordering and activating products/services,
Provide 3rd line support for customer's questions related to MSS products and services: product features, customer support, billing, logistics,
Lead/coordinate launch/introduction of new services by: developing business cases, defining our service proposition, organizing technical & customer service testing with Engineering, triggering service implementation within our systems & processes, preparing/sharing Sales kits/presentation, running internal and external trainings,
Lead commercial/business relationship with our partners (e.g.: special price/promotion, co-marketing fund, joint events…) while facilitating technical & service cooperation
Regularly analyze service penetration/revenues/usage (KPI dashboard) as well as customer satisfaction. Launch initiatives to sustain service growth and/or improve service quality.
🙂 Profile:
University master or similar degrees, preferably in Business, Engineering or International Management,
You have preferably 5 years' experience in telecommunication or ICT industry,
You have an excellent oral and written French and English communication skills,
You have a proven experience in product marketing management: launching new services in agile mode and managing service across its lifecycle,
You have a proven working experience in an international environment and transnational organizations,
You have excellent MS office tools skills & collaboration tools (Teams, PowerPoint & Excel),
You have an excellent oral and written English communication skills,
You are a team-player, trustful and reliable,
You are passionate by technology and innovations, driven by technical & commercial disruptive challenges,
You have an excellent product sense and customer focus,
You have an excellent interpersonal, organizational, communication and leadership skills and are able to drive teammates with various background, seniority level, and geographically distributed,
You have an excellent analytical, negotiation and problem-solving abilities. You are result-focused with ability to work under strong pressure, able to structure complex information, plan, prioritize, delegate tasks and focus on deliverables,
You are ready and eager to travel abroad mainly for customer related meeting/events.
❓ By joining us, you will have a chance to:
Contribute to the growth of a global leader,
Benefit from technological evolutions driven working environment,
Grow in an open-minded culture with a very little hierarchical macro-structure,
Express yourself fully and to evolve in your area of responsibility,
Work in hybrid mode,
Benefit from an attractive package and many advantages,
Participate in our social events,
Work in a very friendly atmosphere,
Be a part of an international team of experts.
Comment faire une demande
For this position, please contact our consultant specifying the reference : PMM-08F Altaïde - Emilia Kuc - 23, rue des Mathurins 75008 Paris
E-mail : emilia.kuc@altaide.com
Postuler à cette offre d'emploi